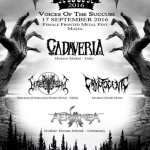 CADAVERIA are honored to headline Voices Of The Succubi Festival on September 17th, 2016. This will be our first time ever in Malta and we are truly excited!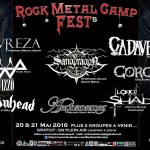 If you live in France, May 21st, 2016 is another date to add to your calendar as we will play at Rock Metal Camp Fest!
We hope to see you there.
More info: cadaveria.com/web/tour