We would like to say a big thank you to the following metal portals and webmagazines for these great reviews of our "Mondoscuro" One Night Only Special Show at Metalitalia Festival in Milan on September 10, 2016. Click on the mag-names to read what they said about.
Metallus | Loudandproud | Warningrock | Metalitalia | Allaroundmetal | Rockrebelmagazine | Spaziorock | Heavymetalwebzine | Truemetal
And don't forget to check out these interviews with Cadaveria and Marçelo Flegias Santos on Mondoscuro EP:
Metallus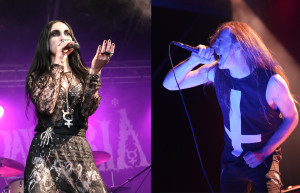 Mondoscuro reviews are stored in the Press page.