THE UNHOLY BIRTH  –  CADAVERIA was formed in 2001 by Cadaveria herself (vocals), one of the first women to hit the metal scene in the early Nineties, and Marçelo Santos – aka Flegias – (drums), with the intent to create a virtual space where to freely express themselves as musicians and extreme artists.
Immediately Killer Bob (bass), Frank Booth (guitar) and Baron Harkonnen (keyboards) join the combo and on March the 3rd 2002 the band release its debut album "The Shadows' Madame" on Scarlet Records, that receives exalting consents worldwide. Since then CADAVERIA private virtual space becomes part of the collective metal universe.
PENETRATING THE DARKNESS  –  CADAVERIA style is labeled 'horror metal' by fans and critics, a definition that means all and nothing and that therefore leaves the band the chance to create a personal sound, mixing classical heavy metal with black metal, gothic, death and doom metal. The lyrics, scheming, hermetic and introspective, mirror the dark soul and the vexed personality of the singer Cadaveria, talking about presages, existence, memory, energies, intellect, life and death.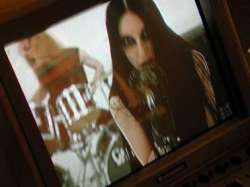 In late 2002 the band release a Home Video, featuring the music videos for the songs "Spell" and "Circle of Eternal Becoming", a making of and some unpublished backstage acts. Fully self imagined, made, produced and distributed, this video testifies the creativity of the band and its love for the visual dimension.
After the departure of Baron Harkonnen, CADAVERIA continue its musical walk building more melodic guitar riffs, but still preserving the original aggressiveness. The vocals become more variegated, flamboyant and fanciful.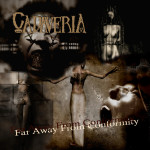 A PERSONAL PATH UNDER THE MOONLIGHT  –  With the second album "Far Away From Conformity" (January 12th 2004, Scarlet Records) CADAVERIA reach an autonomous complex style, well away from the stereotypes and trends of any pre-existing genres. This album collects good reviews from international magazines and is supported by many live dates, including a memorable show at the historical Marquee in London. In the same year the debut album "The Shadows' Madame" is reprinted for the UK market by Salvation/Triple Silence in a special edition, featuring two music videos as bonus material.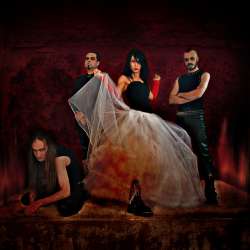 In 2007 the band join Season of Mist and release its third full length "In Your Blood" on May 21, 2007: twelve brand new songs that mark another step ahead in the band artistic career. The album is announced by the music video for the song "The Dream", immediately followed by the psycho-splattering "Anagram" video.
The band spend the following years in promoting the album and playing live shows in Italy, France, Mexico, Spain and Romania. Meanwhile a second guitarist, Dick Laurent, joins the combo.
HORROR METAL AND KARMA  –  In 2011 the quintet complete the songwriting and the recording of eleven dramatic new tracks, that flood into CADAVERIA's fourth album, entitled "Horror Metal", released on January 31st 2012 via Bakerteam Records.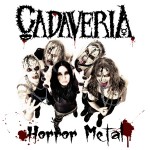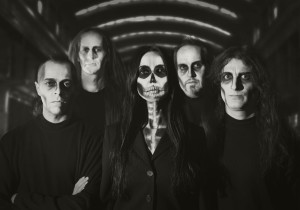 In 2012 and 2013 CADAVERIA play live relentlessly in Europe and South America to promote "Horror Metal". The sales go well so the album is soon reprinted in a new edition. On May 7th, 2013 the "Horror Metal – Undead Edition" comes out with two bonus tracks. Two music videos are released for the songs "Flowers in Fire" and "Death Vision".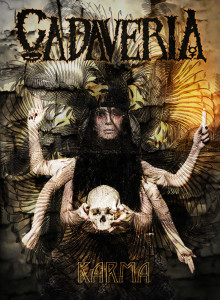 On October 22nd 2013 CADAVERIA release "Karma", a retrospective double DVD, featuring the band history through many live gigs images, music videos and lots of making of and behind the scenes material, that reveal the true soul of CADAVERIA: a creative band that works at 360 degrees, caring of its art from A to Z, producing by itself music, graphics and music videos.
CONSCIOUSNESS: THE ERA OF SILENCE  –  On November 18th 2014 "Silence", CADAVERIA fifth studio album, comes out on Scarlet Records. This is how Cadaveria herself commented: <<"Silence" is an immense and supreme 'sound-folly' that celebrates the capriciousness of destiny, the fugacity of life and the eternal presence of darkness in light. An instinctive impetus made of pure emotions, calibrated by awareness and experience. This album represents our maturity as musicians and the highest and most sincere expression of myself as an artist and as a woman.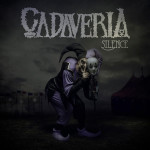 These new compositions are extremely gloomy and sinister, but they give off an explosion of power, intense energies and deep sensations. "Silence" will guide you into a carnival of imagination and reality, where doom and free will are playing their last chess game. I'm sure it will leave many people speechless…>>. Two music videos are released for the songs "Strangled Idols" and "Carnival of Doom".
In March 2015 the 'Silence Tour' starts and CADAVERIA storm the stages of Russia, Italy and Mexico. In May Killer Bob is replaced by the new bassist Peter Dayton. The band continue its live activity playing in Germany, Switzerland and France and supporting Cradle of Filth in the Italian segment of their Inquisitional Torture Tour. Some months later guitarist Frank Booth leaves the band and CADAVERIA return to be a quartet as it was till 2009.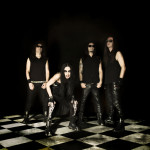 AN OBSCURE WORLD  –  In 2016, to celebrate its 15 years of activity, CADAVERIA enter recording studios to give life to "Mondoscuro" EP, a special project built with legendary thrashers Necrodeath. The EP contains six tracks: two brand new and co-written songs, two covers (of The Beatles and of Type O Negative) and two unusual "exchange of roles", that see CADAVERIA reinterpreting a classic by Necrodeath and Necrodeath performing a CADAVERIA hit. "Mondoscuro" CD is released on September the 2nd, 2016 via Black Tears. A Mondoscuro one-night-only special show is played in September 10, 2016 at Metalitalia Festival in Milan (Italy) in front of over one thousand headbangers. On February 20, 2017 "Mondoscuro" comes out on vinyl via Sleaszy Rider Records, in a 500 copies limited edition, and the single "Christian Woman" is released on iTunes. In the following months other two singles from Mondoscuro are digitally released: "Dominion of Pain" and "Mater Tenebrarum". The cover artwork of these three singles features singer Cadaveria interpreting the title of the songs.
ALWAYS FAR AWAY FROM CONFORMITY  –  Recently Cadaveria  gave new life to second album "Far Away From Conformity" and set up the re-edition of this sold-out masterpiece. The vocals for the songs "Blood and Confusion" and "The Divine Rapture" have been re-recorded and all the tracks have been completely remixed and remastered.  The re-release with a brand new artwork is scheduled on December 8, 2017 via Sleaszy Rider Records on deluxe digipack CD. The colored vinyl version will be released via Shadows Records in a limited edition of 300 hand-numbered copies worldwide. The vinyl LP will be out on January 12, 2018, exactly fourteen years after the first release.
And darknes goes on…
Go here for an overview on members' profiles and here to see complete discography details.