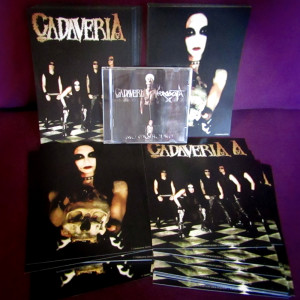 Be the first to get your copy of "Mondoscuro" EP and get an exclusive CADAVERIA limited edition mini-poster (front+back print).
Pre-order campaign starts on August 5 and ends on August 29. All pre-orders will be shipped by August 30th 2016.
Go here for more info on this release. Buy now!
Check your shipping rates on the Shop page.