HeadBangers LifeStyle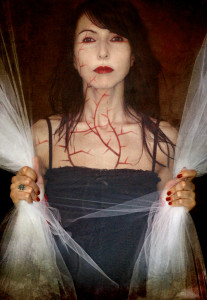 has recently conducted an interview with Cadaveria, going deep into her beauty, fashion and lifestyle behaviour.
The article talks about music as well and reveals her main source of inspiration: Morticia Addams.
"Italian singer Cadaveria is one of the female pioneers in the extreme metal scene and who paved the way for future female musicians. It all started when […]"
Read the full interview HERE.